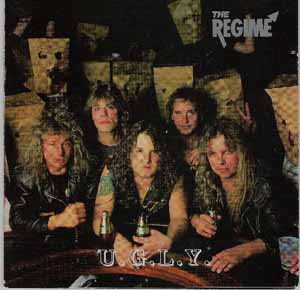 Artist: The Regime
Release: U.G.L.Y.
Genre: Speed / Power Metal
Country: USA (Minnesota)
Bitrate: 320kbps
get at the forum
Tracklist:
1. Relentless
2. Bitch Is Cruel
3. U.G.L.Y.
4. Dance with Death
5. Never Ending Power
6. Ridin' Hard
7. Kaotic Kontrol
8. Toe Tag
9. Fear Itself
10. Ain't So Fuckin' Bad

Looking for their other album Knucklesandwich.